Dallas County Elections needs to hire two Election Supervisors.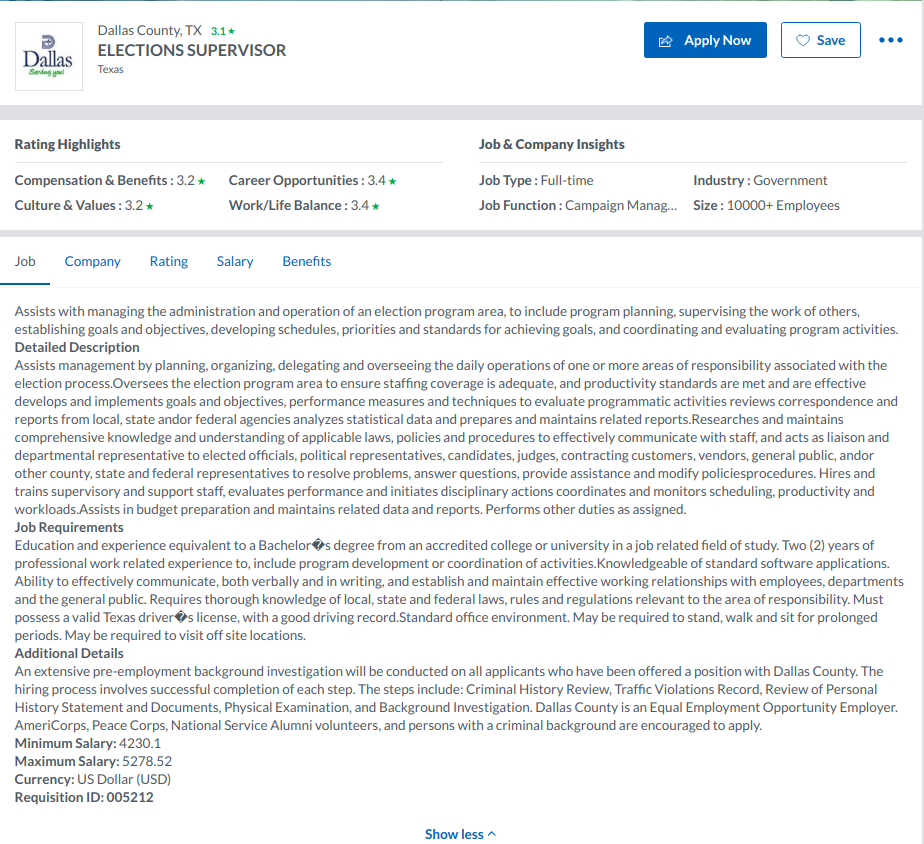 From the job posting on glassdoor.com:
An extensive pre-employment background investigation will be conducted on all applicants who have been offered a position with Dallas County. The hiring process involves successful completion of each step. The steps include:
&nbsp- Criminal History Review,
&nbsp- Traffic Violations Record,
&nbsp- Review of Personal History Statement and Documents,
&nbsp- Physical Examination, and
&nbsp- Background Investigation.

Oops! They were just kidding about all that security stuff. Notice that the last line says it all:

&nbsp&nbsp&nbsp persons with a criminal background
&nbsp&nbsp&nbsp are encouraged to apply.
As always, if you know something, say something, and say it to WHISTLEBLOWER@openrecords.org.